Virtual Vocations is a small company with a big mission. We're revolutionizing the way job-seekers find remote jobs. As a 100% remote company, we understand the unique challenges job-seekers face when looking for virtual work because we've been there.
Our mission to help you find legitimate remote jobs quickly, easily and safely is the driving force behind what we do. For us, it's personal.
Today Virtual Vocations remains a family-owned and operated service committed to paying forward telecommuting success. Our staff may not all be related, but we are united by our shared desire to provide you with the information and resources needed to succeed in your job-search and remote career.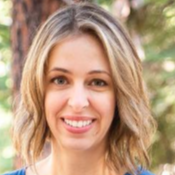 Laura Spawn
CEO
Telecommutes from Oregon
Laura founded Virtual Vocations with her brother, Adam, in 2007 and has been dedicated to providing others the opportunity to find their own telecommuting job ever since. Her favorite thing about working from home is that it allows her control over her daily schedule and the flexibility to be with her kids in the afternoons. In her spare time, she enjoys reading, writing and camping with her family.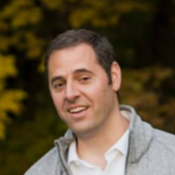 Adam Stevenson
CTO
Telecommutes from Utah
Adam has been with Virtual Vocations since the beginning. He grew up in the hot desert of Arizona, but spent time indoors learning to love programming. He enjoys telecommuting especially when the weather is bad. A few other interests include playing chess, learning electronics, programming contests, preciousss fantasy books, movies and TV shows. He lives in Utah with his wonderful family.
Deborah Edwards
Department Manager, Job Research
Telecommutes from Florida
Deborah has been with Virtual Vocations since 2012 after having owned her own small business and working in the corporate world. Her favorite thing about working from home is her "daywear." Her friends call them jammies, but she has a drawer specifically for those clothes. When not working, she enjoys her time at the gym, taking Mocha (her "broken" dachshund) on walks and spending time with her friends and family.
Holly Leyva
Division Manager, Customer and Career Services
Telecommutes from Washington
Holly joined Virtual Vocations in 2011 after deciding to take a break from corporate life to focus on her family. She enjoys using the skills and experience gained from her previous role as a corporate trainer and hiring manager to coach job seekers in their career search strategy so they can achieve success and satisfaction in their careers. She has earned certifications in both resume writing (ACRW) and career coaching (CPCC), is an "Ask the Experts" contributor for the National Association of Resume Writers, and has been featured in several online publications. When she is not working, Holly enjoys spending time with her family, gardening, hiking, and learning something new everyday.
Sarah Hill
Department Manager, Vetting Approvals
Telecommutes from Louisiana
Sarah joined Virtual Vocations in 2012 and is devoted to getting telecommute positions on the site so that others can find their dream work from home position. Her favorite thing about working from home is the flexibility it allows for her to be there for her family whenever and wherever needed. In her spare time she enjoys playing Lord of the Rings Online, playing flute and piccolo, and watching bad movies on Netflix with her husband.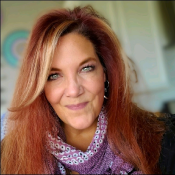 Christy Williams
Division Manager, Content & Social Media
Telecommutes from Colorado
Christy has been with Virtual Vocations since 2019 and has long considered herself a flexible work evangelist. Her favorite things about working from home are the flexibility to be available for her kids when they need her, the daily commute of about 10 steps, and yoga pants for days. In her free time, Christy enjoys writing, reading, hanging out with her kids, and working on her spontaneity.